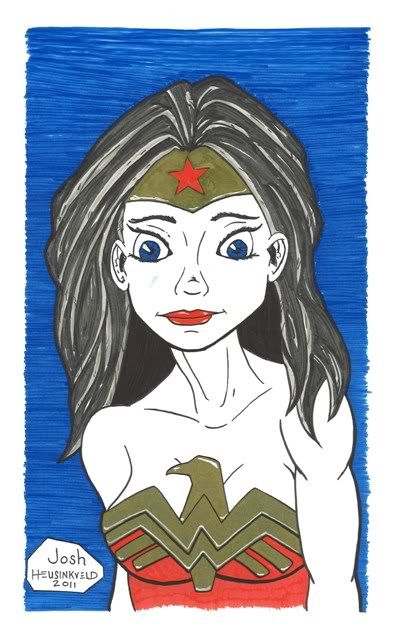 Here is a link to see my past work for Wonder Woman Day in 2009 and 2010.
Three from 2009, two from 2010 and one for this year.
Upated on Mike Meyer from last week post. Superman collections thief has been captured and most Superman collections return to owner Mike Meyer. That's really good news!! JUSTICE SERVED to Superman Thief!!!