Am I mad, glad or sad? Well, I'm all of them - sad, mad and glad at same time. Recently I read article from
Comic Book Resource
site about Mike Meyer who is a really true Superman fan and been robbed. He have a incredible Superman collections from comic book to action figure since he was 10 years old. Fully story at
St. Louis Today
site.
Sad - His Superman collections been stolen.
Mad - I'm very mad at theif who steal his collection because he's mental disability. That's plain stupid.
Glad - I can do something to cheer him up.
I draw/watercolor Superman as myself on 6"x9" watercolor paper over weekend.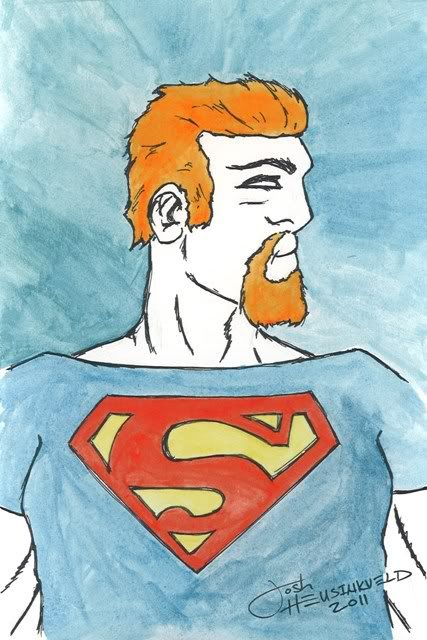 Next week going to be about Wonder Woman Day. Come back next week for more details....