Yesterday I did warm up daily sketch during lunch break at work. I drew "Gronk" from Katie Cook's webcomic calls Gronk. New webcomic of Gronk on every Friday. I always enjoy it, very funny and that's made my day better.

Katie cook is a comic book artist, cartoonist, illustrator and mom of beautiful daughter. She enjoy cats.

I discover her about year ago and did not know that she from local here in Michigan. I hope meet her someday at comic con or MSU Comic Forum.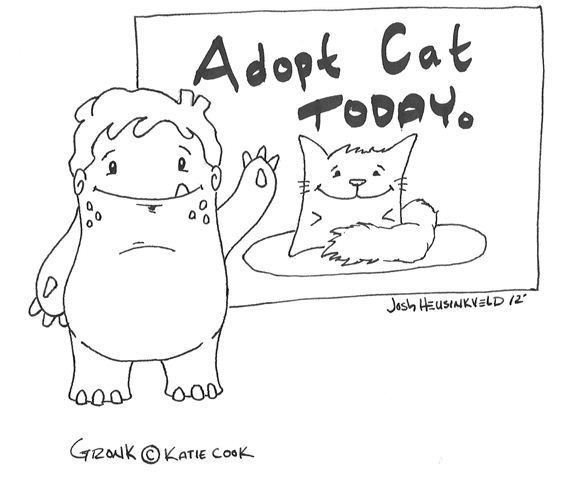 So go there to check it and read her webcomic Gronk a monster story on every Friday!!!