We survived six half hours car ride journey from Lansing, MI to Sterling, IL and thirteen hours around trip. This never gets old, every time we go for long car ride trip at least couple hours between places and we hear a lot of loud scream, arguing, crying, screech and fight from kids in back seats of car. It was hard challenging to focus driving on highway in 65/70 mph with all drama going on behind me. We did have good piece of quite here, there and get there all in one piece.
Also I was not surprise that's we gets pass through Chicago on Interstate 88 aka Tollway eats your wallet. We paid tollway on way to Aunt about $22+/- and that's insane! Other thing was I not surprise that is everyone are speeding in construction zone and not single one troop pull anyone over in construction from 15 over of even faster than speed limited. I have hard time keep up with flow the traffic because I don't be one of those people goes actual construction speed limit I did last time. A lot of horn honk and vehicles fly pasted us so fast you could imagination. This time I go about 5 over speed limit in slow lane to avoid most speed racers in fast lane without any troubles...
We always stop for meal break at Culver's in the Michigan City, IN on way down and on way back. It's our traditional and going keeps it way as it for really long time....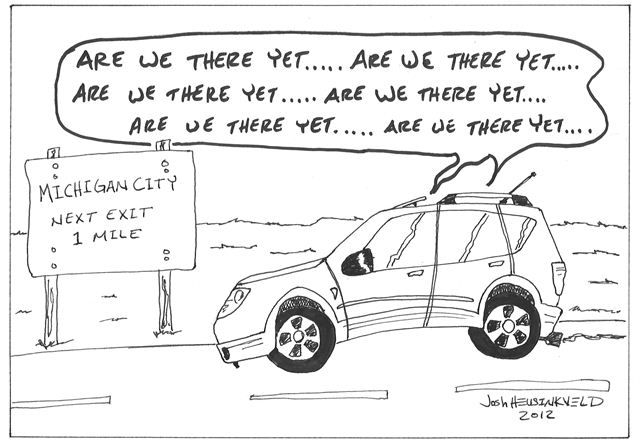 Thankfully that's we're all in piece safe after other six and half hour ride back home from Aunt Lori.