ABA = Atomic Bomb of April
It was a very rough month for myself and my family. Too much stress and way too much going on ever we been there. My family and I were from spring cold, my father in-inlaws went to hospital from mild heart attack and there was family dramatics. I'm ready gonna to ka-boom likes atomic bomb.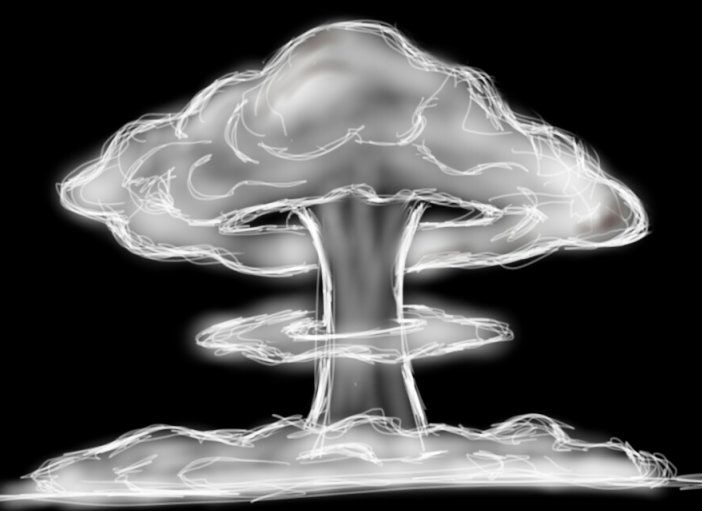 Digital sketch of Atomic Bomb via Sketchbook Pro app in my Toshiba Thrive tablet.
Good news, today is May 1st and April is now behind us. I'm very happy that's finally gone and not looks back. Really good news that's my father inlaws released from hospital over weekend. He was extreme happy back home to see his dogs and especially sleep his own bed. No more hospital bed for him. Things are getting better here and there past few days and that's really good sign.