MSU Comic Forum is about held every year on the beautiful campus of Michigan State University, The Michigan State University Comics Forum is an an event that brings together scholars, creators, and fans in order to explore celebrate the medium of comics, graphic storytelling, and sequential art.
This year keynote speaker is
Jessica Abel
, she is an comic book writer & artist, known as the creator of
Life Sucks
,
Drawing Words & Writing Pictures
,
Soundtrack
and more lists in her site. Check it her out at her site. She did really good speaker, nice hear about background on comic and receives awesome sketch from her. Thank you Jessica!!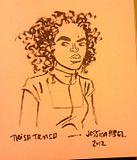 On Artists Alley, we meets some new artists and glads meet some artists we know. They really glads that's we bring kids along with us. Kids always entertainment them, have good times and especially my daughter chatting them a lot. We receives a lot of cool sketches, awesome swags, and brought couple books. Keely collects about all artists signatures onto poster before we heading to home for getting Keely's 8th birthday party. We wish could spend more time to catch up artists I haven't chance to talks them. Here are pictures from my HTC EVO 4G phone and I knows that isn't thats greatest picture but turnout nicely enough I satisfied.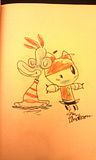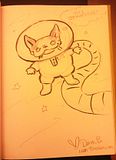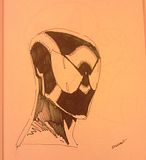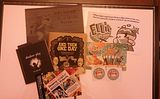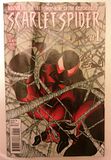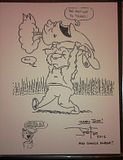 On left is Ryan Stegman and on right is Joe Foo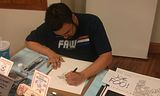 Here is a picture of my daughter Keely's signed poster by artist.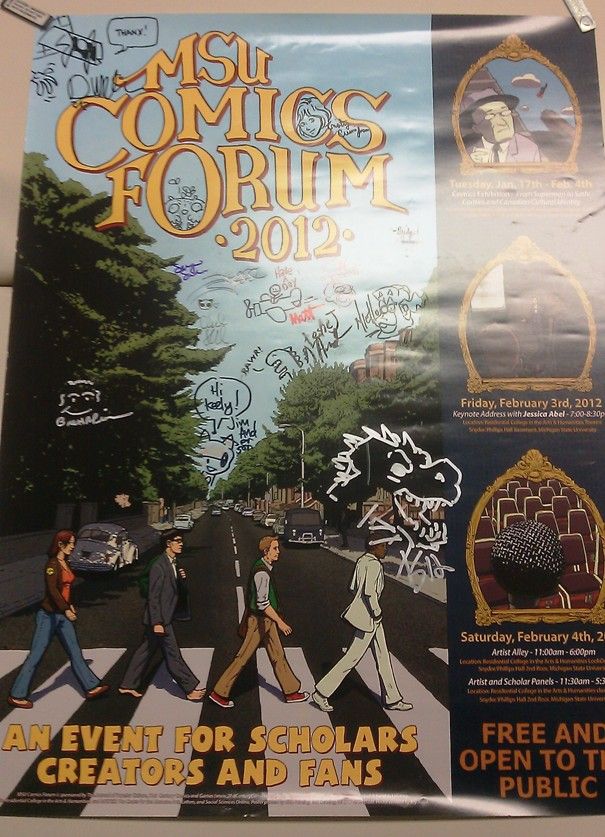 This is my most personal favorite sketch by good friend
Ryan Claytor
.
To Ryan Claytor, Jay Jacot and other staff - Thank you for your hard works to have a wonderful weekend and makes artists alley full house with a lot of more people this year. You guys are ROCKS! See you guys next year and Thank you, Josh & family.