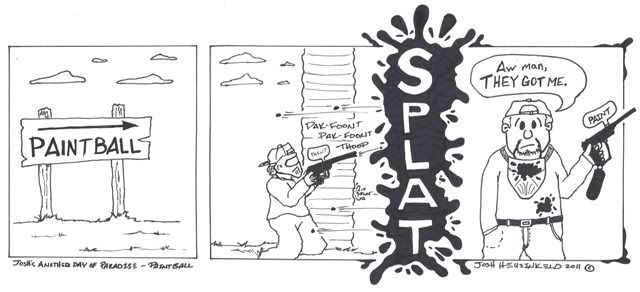 On hot sunny afternoon of July 24th Sunday, I went to play paintball very first time at Excabilur Paintball with large group of friends from church. I have extremely wonderful time, wants do it again and own paintball gun down the road.

Their fourteen of us, thirteen guys and one gal. It was prefect day come down to play and their are no other group whole time we there from 2:30pm to 6:30pm. Which that's awesome and gives us wide range freedom to choose course. Only bad thing whole time we there is HOT, 85 and heat index about 95/100. I really totally soaks my clothes from my sweats. Otherwise I'm good, still breathing and we have really good time.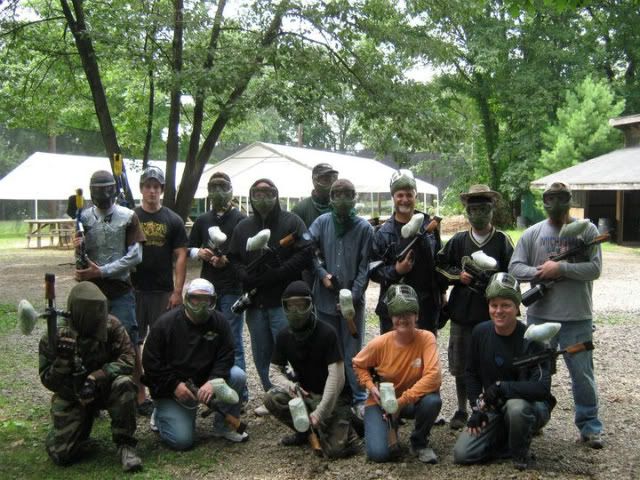 Picture from above - from left to right,
Top row - Joey & Ben South, Luke Greydanus, Dave Feensta, Dave Greydanus, Anthony Carlson, Joe & Mitchel Chahine and Josh (me!) Heusinkveld
Bottom row - Joe Ernst, Kevin Vanderkolk, Jeff Carlson, Ashless Williams and Todd VanWieren.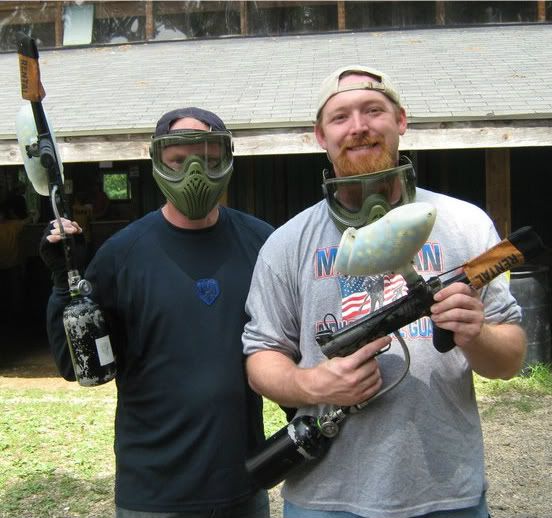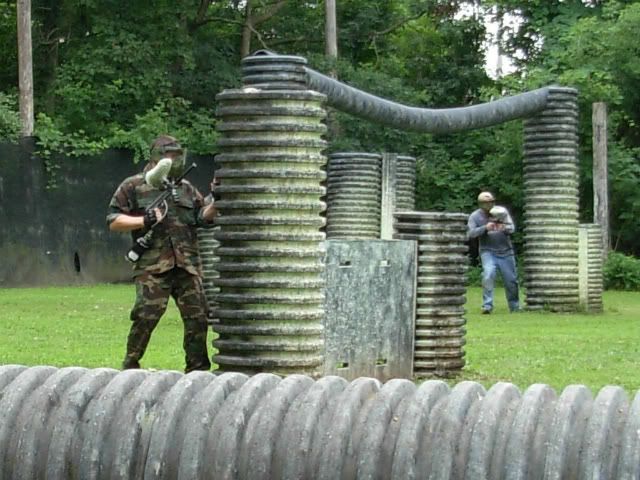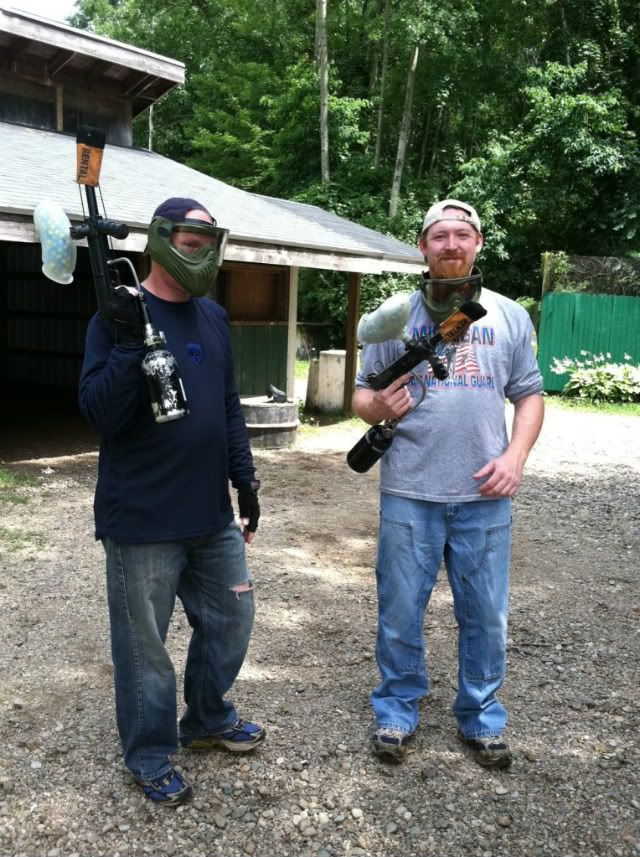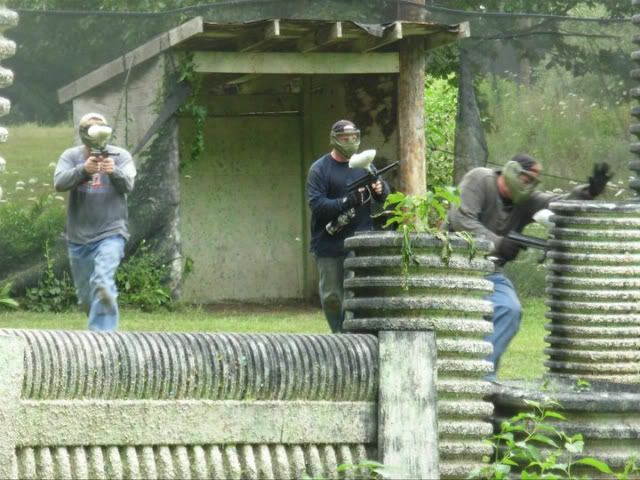 Well today is our happy anniversary, been married nine years and counting. Happy anniversary babe if you read this, I always love you forever because you are awesome friend.

And original "Paintball" artwork is up for sale $30 shipped, contact me if you are interesting to purchase...